Focus On 5-Star Reviews Not 1-Star
Why would you worry about a negative review? You shouldn't, there's no need when you're constantly accumulating 5-star reviews. The problem with your business is that it's not accumulating a plethora of 5-star reviews, it's just a ship in the waves, going with the flow, hoping for smooth sailing and a good run of high ratings. However, a storm of 1-star ratings can easily sink your business, even a carefully articulated 1-star rating from a single individual with a high social media following can destroy your business. You need a system to constantly navigate through calm waters, enter Irevu, a reputation management system that helps you generate a lot of 5-star reviews.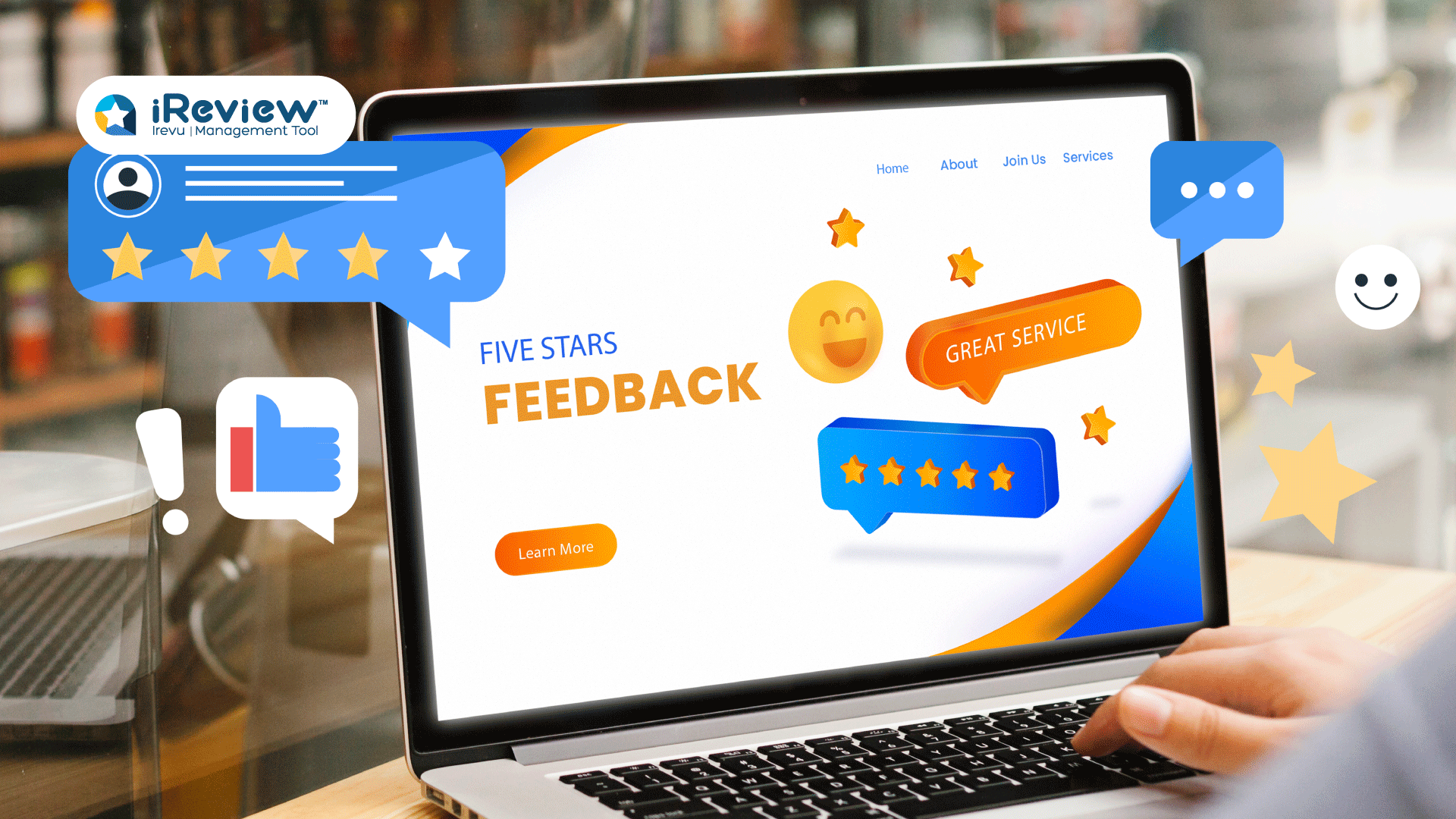 Accept the occurrence of an occasional 1-star review, there will be product or service failures, and employees are going to be off some days causing an incongruent brand experience for your customers. However, it's your job as owner or management to stay the course and keep getting as many high-rating reviews as possible. But how? Easy, just get the customer to effortlessly submit a 5-star review during the moment in which they have peak interest in your product or service. When is that? When they are making their purchase! The customer action of making a purchase is representative that they are happy and satisfied with your product or service, otherwise, they wouldn't purchase or show reluctance to pay. So, what reputation management platforms like Irevu do is conveniently offer an auto-populated 5-star review to paying customers both at retail tablet register counters or online store checkouts. After the credit card is processed and charged (something ipaymer can help your business keep a higher percentage of profits with) the customer is offered the auto-populated 5-star review and most likely mindlessly clicks "submit", voila another 5-star review added to your arsenal. But wait, it gets better, the review gets submitted on Google! Irevu does not help businesses generate inhouse rating systems, those are useful. Rather, they are posted on the all-important and most public rating system searched on the planet, Google. In these, inflationary times, where it's hard enough to survive as a small business after so many closed during covid, it's nice to have an advantage, a special weapon to keep your organization growing and thriving. Irevu captures the 5-star rating your business deserves thanks to all your hard work! Moreover, the competition hasn't figured out the importance of using a reputation management system yet, so, if you're reading this, you're early in the game. Start using a reputation system today and see the results for yourself. Hotel Mondrian South Beach, Miami avoided a full 1-star drop in their average Google rating after using Irevu and doubled their reviews thereafter. Visit ireview.com today to see all the other success stories using the platform.