Review Management Systems Are Addictive
As a business owner, you're going to love the results of using a review management system. The swiftness with which you can accumulate 5-star reviews and all the messages of happy customer feedback will make your business addicted to delivering quality products or services.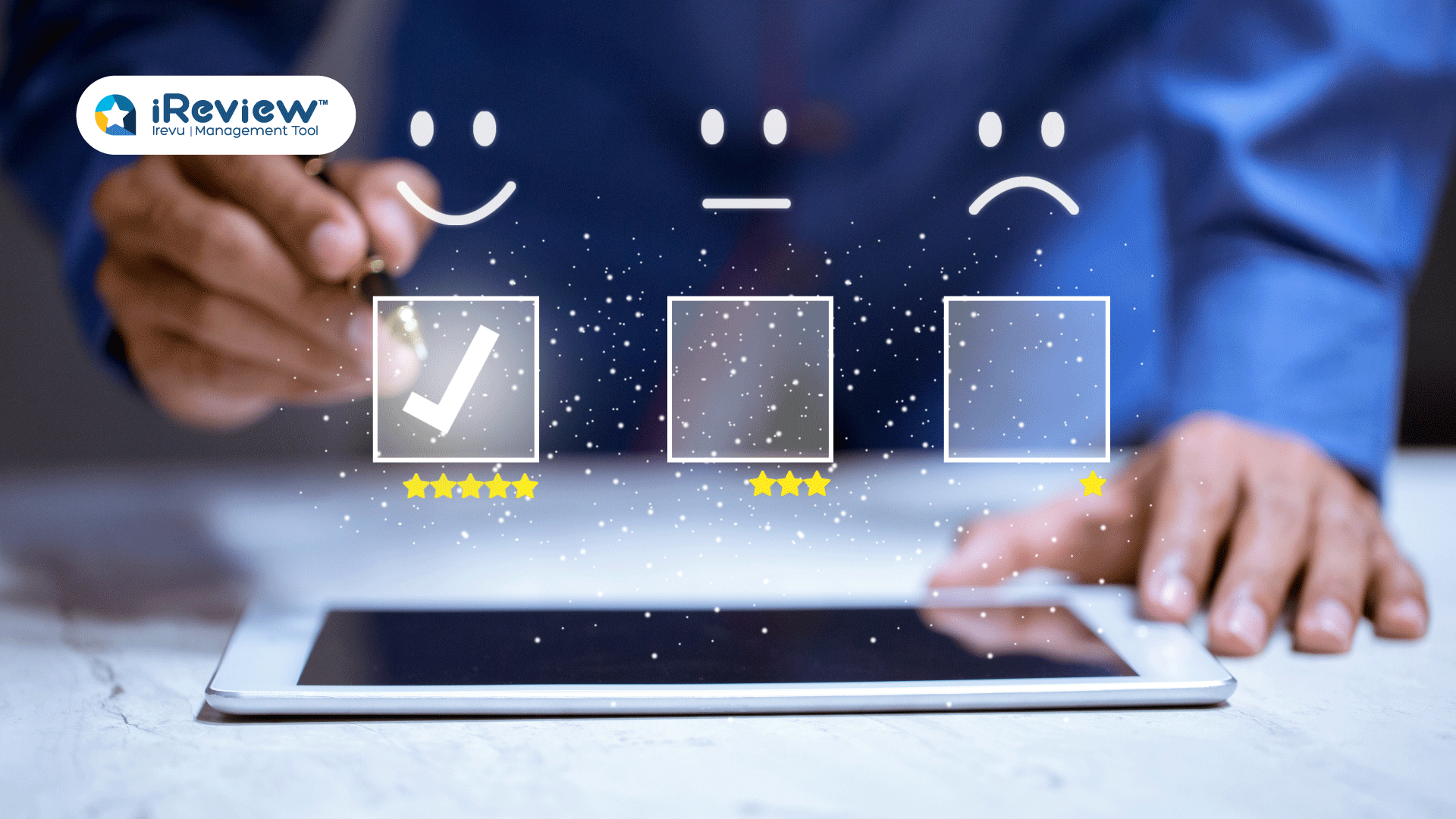 You may have tried asking family & friends or customers to leave you a review. However, nothing adds up to a high star rating backed by thousands of reviews, like offering customers the convenience of simply leaving a 5-star review at the tablet register or online checkout. With Irevu, your customers will always be prompted with a 5-star review which they will have to inconveniently click to reduce the number of stars (should they choose), few individuals are going to do this, especially if it's at the initiation of their happy purchase. In addition, when people are standing, paying at the tablet register, few customers are going to take the time, while making others wait in line, to write a bad review, it's just not going to happen. Far more likely, the customer is going to verbalize their frustration or unhappy experience with the staff and resolve their issue vs simply leaving an angry rant online. Therefore, Irevu almost guarantees quick and aggressive results.
There are numerous stories of businesses using review management platforms like Irevu, where their store rank starts around just 3-star on Google with just 3 reviews, and then adds up to +400 reviews and a near 5-star rank within a short time frame. Review management systems are designed to capture customer satisfaction and advertise it to others so they will be attracted to spend their hard-earned money at your business as well. A high online star rating translates to more sales because internet search algorithms favor high-ranked business listings first either by putting them closer to 1st page on Google or advertising as a top location in the area for their respective category (hotel, restaurant, mobile store, dentist, etc.…)
Stop procrastinating and thinking whether the results are too good to be true, a review management platform will add a noticeable change to your business. While shopping around for review software, try not to focus much on the price, know that the cost of losing business is a lot more than a measly monthly fee for a reputation platform, especially since they might have become repeat customers that would have encouraged their friends and family to buy from you again and again.