Why Online Reviews Matter
People trust online reviews, in fact, 81% of consumers aged 18-34 believe in online reviews. Yes, some testimonials could be fake, and they are detrimental, fake reviews, unfortunately, account for 54 % of why potential customers do not purchase products or services. However, purchasers take that into account and take in the overall picture of your Google business listing. Potential customers want to know what is your overall Google rating and how many testimonials are backing it up, thus online reviews still matter!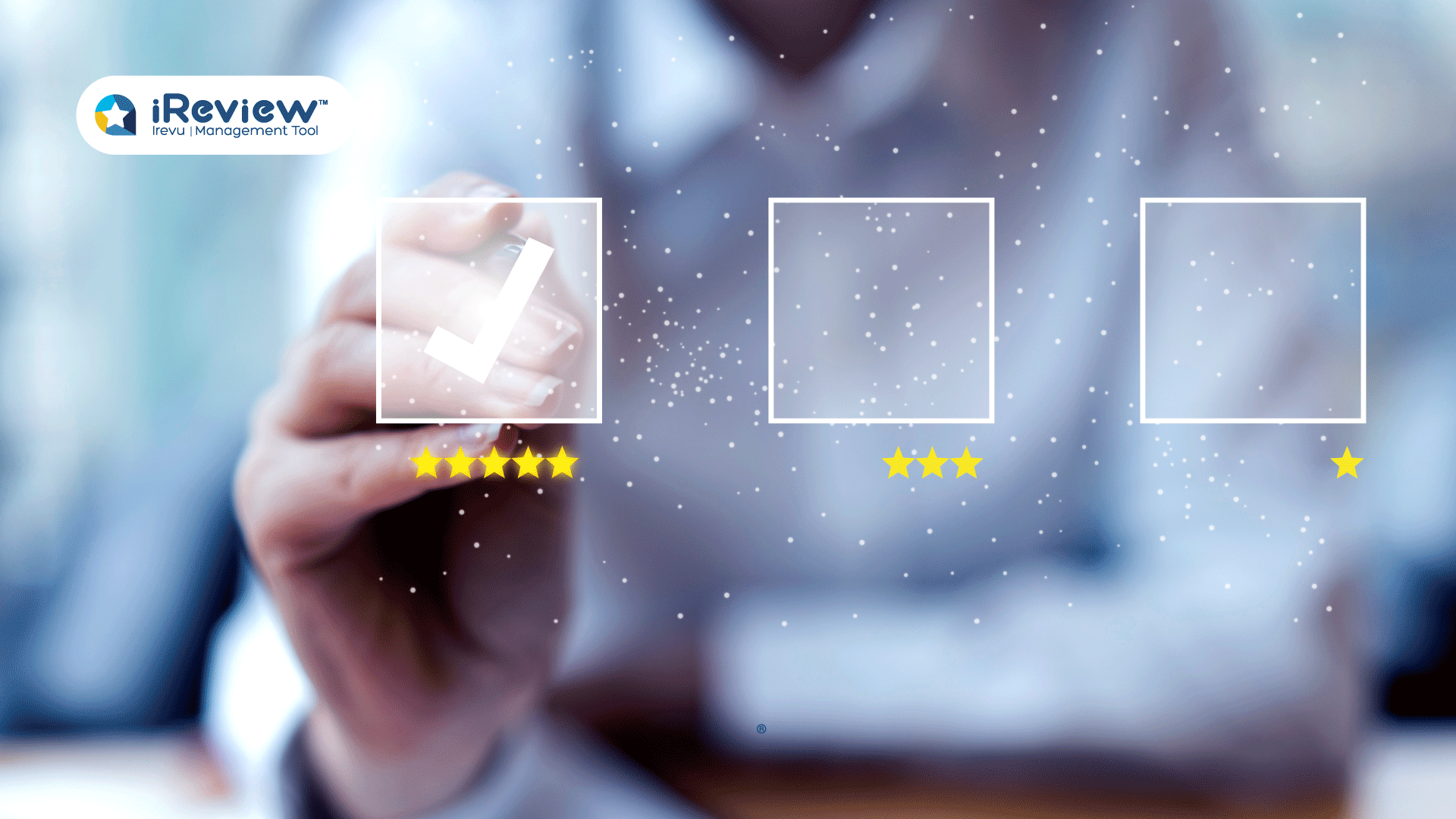 Your organization might be sitting on a mediocre Google business listing of just 4.2 stars. At first glance, 4.2 might not look bad to you, there are many businesses displayed on Google that rest between 4-star and 4.4-stars, but that's the point. Very few businesses rank at or above 4.5-star and those that do are outperforming quite well. So, you need to get your business up to, or above a 4.5 rating. Think about it, to get down to 4.2 stars takes a lot of 1,2, or 3 stars posted against you. You need to know that to significantly diminish just one 1-star rating, it takes 40 positive reviews. So, it's imperative to accumulate as many 5-star Google reviews as possible to thwart any future negative feedback. Just a .1 rise in your star rating can improve foot traffic by 25%! So, if your company is currently sitting at 4.1 -stars and you begin using a reputation management system, like Ireview, getting up to 4.5 stars could result in a 100% increase in foot traffic. Think about the increased earnings! That's the type of outperformance your competitors with +4.5-stars are enjoying. What are you going to do about it? Your peers already understand the importance of a high star rating, and they aren't even giving you a chance to catch up, they just continue accruing 5-star reviews from happy customers that learned how awesome their product or service was from online reviews. If your business is resting down at 4.1 stars, your customers are saying that your product or service was "just ok" enticing their friends and family to try elsewhere, at your competitors! If you're a restaurant, a business where 90% of locations underperform or go bankrupt, your fate is statistically sealed unless you get that Google star rating up.
A higher Google star rating also improves your SEO. The higher the star rating the higher up in search results you'll populate for your category and location, so more 5-star reviews automatically equals better SEO (independent of marketing, blogs, or vlogs). A higher rating attracts more customers thanks to public trust assigned to a Google rating. Google is the largest search engine in the world, if your company wants to be noticed, it must be displayed on Google over Facebook, Instagram, TikTok, Amazon, Yelp, or Bing, and it's not even close. This is why Ireview focuses most of its energy on getting its customers higher up on the Google star rating system.
Turn around your business, and reach the star rating your business deserves due to all your hard work. Start using a reputation management platform like Ireview! Ireview is going to help your retail shop or eCommerce site accrue a plethora of 5-star reviews and generate the top positive and negative keywords or phrases being written about your business online. You'll know exactly what the public believes are your organization's strong points and weak points. Drifting along without a reputation management platform is simply a conceding to your peers to continue outperforming you which means your business will never be destined for greatness. If that statement makes you angry, good! Anger fosters change, if your organization is below 4.5 stars, this isn't even an option for you, it's statistically implied that you will go bankrupt unless you try to get your star rating up, don't be lazy! The one thing you have going for you is that not many companies are using a reputation management system right now, so riches are to be made now.
References:
https://writersblocklive.com/blog/reputation-management-statistics/?nowprocket=1
•Online reviews are trusted by 81% of consumers aged 18–34.
•Fake reviews cause 54% of consumers not to purchase a product.
•Reputation management can range from $300 to $50,000 per month.
•It takes 40 positive reviews to nullify one negative review.
•On Amazon, about 42% of all customer reviews are fake.
•50% of customers want businesses to reply to negative feedback in an hour.
•Before visiting a company, 63.6% of consumers consult Google reviews.
•Yelp's yearly revenue was $873 billion in 2020.